CAPITAL CAMPAIGN - REHAB, REBUILD, RENEW
CAPITAL CAMPAIGN
We're renovating the edifice. It's 100 years old and has the marks of a building its age. Please consider donating to our Capital Campaign as we work to continue the legacy.
Job Opportunity
ADMINISTRATIVE ASSISTANT
Blessed Sacrament-St. Joan of Arc Catholic Parish is looking for an individual to fill the role of Administrative Assistant. The Administrative Assistant is responsible for administrative, secretarial, and personal assistance in meeting the goals and objectives of Blessed Sacrament-St. Joan of Arc Parish.
Please review the duties and responsibilites by using this link Job Description.
100th Anniversary of the Edifice
A CELEBRATION OF THE 100TH ANNIVERSARY OF THE EDIFICE
Our Parish celebrated the 100th Anniversary of our edifice on Sunday, October 15, 2023 with a Mass celebrated by Fr. Maurice Nutt along with Fr. Damien Harris and our Pastor, Fr. Charles Andrus, SSJ. As we gathered for one Mass this weekend, parishioners were enlighted, faith filled and Holy Ghost led.
The celebration was followed by a fellowship in the Hall with food, fun and dancing for all.
To view the Mass visit our Facebook page at Blessed Sarament St. Joan of Arc.
If interested in purchasing an Anniversary shirt, please contact the Rectory 504.866.7330. Available in white, blue and gold; polo and tshirt styles.
CELEBRATE VIRTUALLY
WITH US
Unable to attend in person? We invite you to celebrate and participate in the Holy Mass virtually with us. You may also share in praying with us too. Noon Time Prayer and Bible Study are shared virtually at the times indicated below. Please invite and share with others.
Noon Time Prayer
Mondays, Wednesdays, and Fridays: Noon
Conference Call- (508) 924-5792

Bible Study
Thursdays: 6 pm
Conference Call- (508) 924-5792
Holy Mass in the Edifice and Online

Saturdays: 4 pm
Sundays: 8 am and 10 am
Connect with us on Facebook
Tune in on Youtube
MASS TIMES

WEEKEND
Saturday Vigil: 4:00pm
Sunday: 8:00am and 10:00am Gospel Mass
WEEKDAYS
Monday - Friday: 8:00am - Convent Chapel
BLACK CATHOLICS ON THE ROAD TO SAINTHOOD
ON THE ROAD TO SAINTHOOD
Visit the link for information on the following Black Catholics whose cause for canonization are being considered:
Mother Henriette Delille

Mother Mary Lange

Father Augustus Tolton

Pierre Toussaint

Julia Greeley
SACRAMENTS & RELIGIOUS EDUCATION

BAPTISM PREPARATION CLASS
Second Saturday: 12 noon
BAPTISMS
Fourth Sunday after the 10:00am Mass
MARRIAGE
Please contact the Rectory directly six months prior to wedding date.
SACRAMENT OF RECONCILIATION
Saturday: 3:30pm - 3:50pm (or anytime by appointment)
R.C.I.A.
Sunday: 9:00am - 10:00am
RELIGIOUS EDUCATION CLASSES
Sunday: 9:00am - 9:45am (Students in Grades K - 12 and adults interested in joining the Catholic Church)
Parish Secretary

Parish Council Chair

Finance Council Chair

Director of Religious Education

Principal
Weekly reading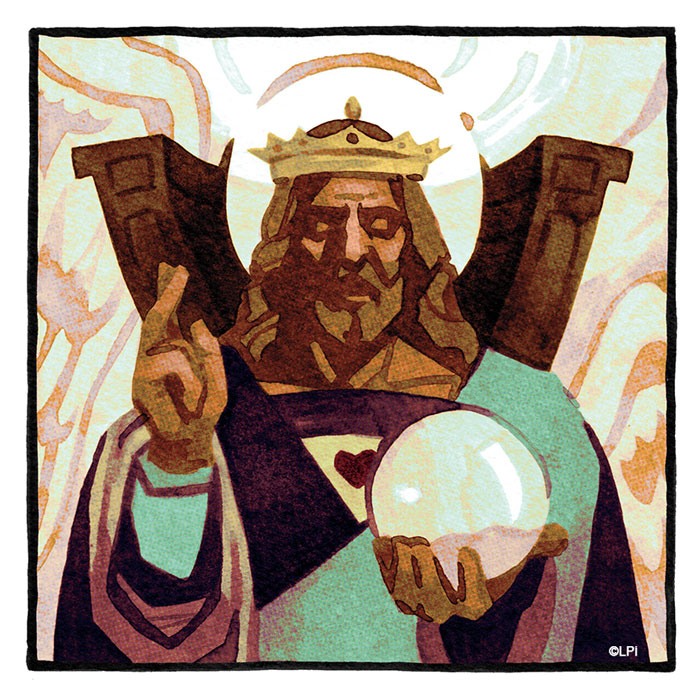 Weekly reading
Readings for the week of November 26, 2023
© Liturgical Publications Inc
GET OUT THE VOTE!
LOUISIANA ELECTIONS
Check your voter status by texting VOTER to 40649
---
ELECTION DAY - November 18, 2023
EARLY VOTING - November 3 - 11, 2023
---
NEED VOTER ASSISTANCE?
Voters needing help finding their polling location can call 504.658.8300 or visit the Louisiana Voter Portal at https://voterportal.sos.la.gov or email our Parish Outreach Team at [email protected].
HURRICANE SEASON
ARE YOU NOLA READY?
GET READY...IT'S HURRICANE SEASON!
The information provided is NOT comprehensive but offers a summary for quick review from the City of New Orleans' NOLA Ready website. For details please visit the City of New Orleans' NOLA Ready website at https://ready.nola.gov/home/
PREPARATION
Understand your flood risk
Clean your property and street
Insure your property
Secure your home
SHELTER IN PLACE
If a mandatory evacuation is not ordered, decide whether to evacuate or to shelter in place.
Gather what you'll need to shelter in place
Prepare for power and water outages
Stay safe and informed
EVACUATE
If the City of New Orleans orders a mandatory evacuation. all residents and visitors must leave.
Gather what you will need to leave
Leave as early as possible
Reminder that we are still enduring the COVID-19 pandemic and remember to

Practice social distancing
Wear a face covering
Wash hands often
Disinfect high-touch surfaces regularly
CITY-ASSISTANCE EVAUCATION
If you can't evacuate or need assistance during a mandatory evacuation, the City of New Orleans can help. Text EVACNOLA to 888777 if you need assistance. The City of New Orleans will text information directly to you if there is a mandatory evacuation.